Technology Valuation
April 25 @ 9:00 am

-

5:00 pm

EDT
We will examine the typical technology innovation arc: invention, commercialization and large scale deployment. Topics include:
real and perceived value
how choice of target customer/market influence commercial viability
the "window of opportunity", and its importance, and introduce a simple financial modeling tool to help with determining commercial viability
how perceived value determines pricing
different revenue models and pricing structures
pricing structure for platforms, part of the whole, and manufacturing processes.
About the Instructor: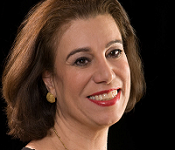 Afarin Bellisaro
Dr. Bellisario is the founder of Transtrategy Inc., a consulting firm specializing in commercializing technology in advanced materials and semiconductors. She has held executive strategy, marketing, and technical positions with major firms such as Intel, Analog Devices, BBN (Raytheon), Booz-Allan and Hamilton, as well as MIT and a number of startups. Most recently she managed MIT's portfolio in Electronics, Communications, and Semiconductors encompassing over 500 inventions, where she licensed over 80 patents and cases in a span of 3 years. She is currently advising for the MIT Sandbox Innovation, working with startup grantee teams and advising the program on IP and business issues. Dr. Bellisario holds a doctoral degree in Mechanical Engineering, and an MBA from Sloan School of management, both at MIT.
Related Events